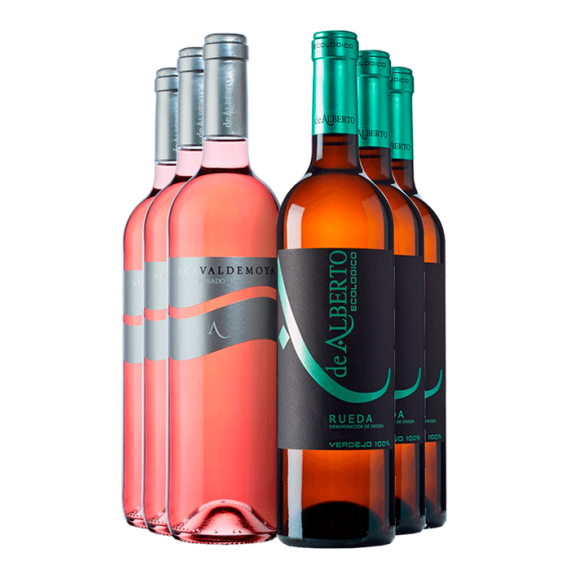  
Pack De Alberto Organic and Rosé (6 bottles case)
Shipping included in all orders from 55€ 40€ until October 31th
6 bottles Pack:
3 bottles De Alberto Organic Verdejo 100% DO Rueda 2019




3 bottles Finca Valdemoya Rosé 2019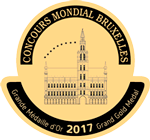 Two versatile wines for appetizers, salads, fish, rice, light meats, cheese, etc.
De Alberto Ecológico Verdejo
Varieties
Verdejo 100%, Certied Agriculture Organic made exclusively with grapes from Pago Monte San Martín, located at the rst settlement than today is our village, Serrada.
Tasting
Brilliant straw yellow colour with green tinge. Varietal intensity aromas with aniseed, herbs and white bone fruit hints. Good structure and balance on the palate. Fresh entrance, intense, with a lingering nish.
Wine and food
This wine can be enjoyed with poultry, sh and seafood.
Finca Valdemoya Rosado
Varieties
Young Rosé wine from Tempranillo grapes.
Tasting
Bashful Rosé 100% Tempranillo. Floral and fruit aromas, red berries and rose petals.
Wine and food
Ideal with salads, Italian food, white meat or baked sh. Best served between 6º and 7º C.