 De Alberto Dorado shows the most subtle version with this unique natural golden sweet also under the DO Rueda appellation.
De Alberto Dorado Dulce is especially dedicated to lovers of special elaborations.
Suggestive and surprising it's a revolution combined with different gastronomic proposals and a witness of your unique moments.
Elaborated under the exclusive method of oxidative aging in demijohns exposed to the sun and later aging in soleras.
Limited production of 1000 botellas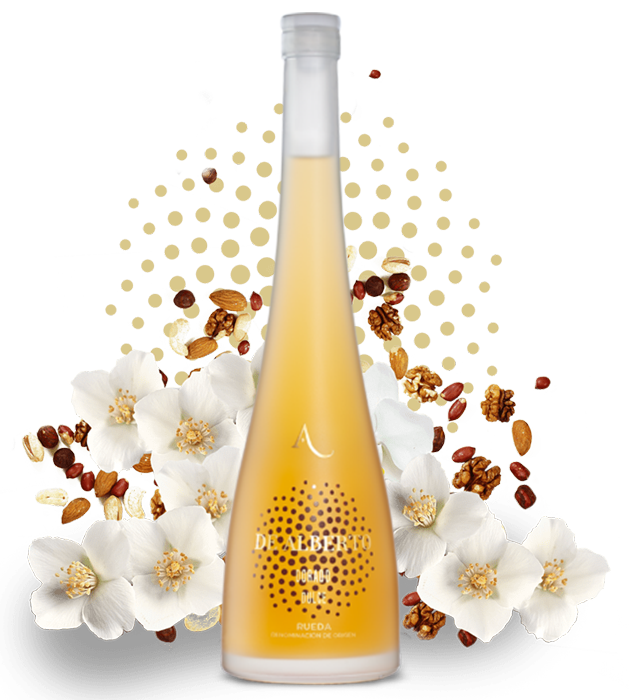 100% Verdejo D.O. Rueda. Oxidative aging in glass demijohns and aged in oak casks for at least two years.
Bright golden color with old gold reflections.
A sophisticated bouquet of vanilla, nuts, raisins.
Long and expressive on the palate, the aromas perceived on the nose return, as well as a certain fruity presen- ce of the Verdejo variety.
Cheeses, nuts, and others appetizers or desserts.